https://www.alz.org/
The Alzheimer's Association is the leading voluntary health organization in Alzheimer's care, support and research. Our mission is to eliminate Alzheimer's disease through the advancement of research; to provide and enhance care and support for all affected; and to reduce the risk of dementia through the promotion of brain health.
---


http://www.ageinplace.org/
Our Mission
NAIPC® wants to be your primary informational resource so that you remain active and healthy throughout your retirement years. We have established a network of professionals from the private, public and non-profit sectors who can help you plan for your future housing and care needs. Our web site provides additional ideas and information to help you accomplish whatever goals you may have.
---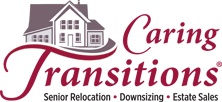 http://www.caringtransitions.com
Downsizing Services - Right-size Your New Lifestyle.
Someone who has lived a full life can unintentionally accumulate a high volume of sentimental possessions. When you or a loved one decides it's time to move into a smaller, more convenient home, you may find yourself overwhelmed with the amount of "stuff" around you. However, we know it isn't just "stuff." It's years of important memories, keepsakes and traditions. Let us help you modify your living area and possessions to improve your life. With the Caring Transitions "right-sizing" process, we collaborate with clients to honor the past while assisting them with embracing the future. When done properly, right-sizing can be a great relief because our professional team will help prioritize what is most important and helpful in your next phase of life.
Our experts at Caring Transitions can help you through the right-sizing process, making it easier and less complicated. No job is too big or too small. While this may be your first time downsizing, we do it every day. Let us release your stress by handling every aspect of your right-sizing process.
Downsizing Services:
Paper and document management
Decluttering
Sort and organize
Donation, disbursement and liquidations
Professional move management
---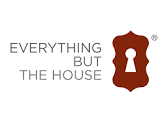 https://www.ebth.com/
EVERYTHING BUT THE HOUSE is a full-service estate sale business with a focus on driving awareness through a web presence. Our mission is to be the world's largest and most trusted marketplace for estate sales. We created this business with the simple notion of providing a transparent and seamless solution for families and individuals looking to sell their collections. Eight years later, we are still committed to our vision of a revolutionary platform for one-of-a-kind discoveries, powered by the same unparalleled service and our innovative technology.
---


https://srcaging.org/
Seniors' Resource Center is a non-profit provider of information, services and advocacy for seniors in the Metro Denver area and surrounding communities. Our programs and services are designed to help older adults age at home as long as possible.
---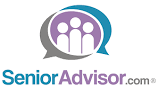 https://www.senioradvisor.com/denver-co/assisted-living
Whether you prefer modern assisted living communities or the comfort of residential care homes, you'll find real senior living reviews you can trust on SeniorAdvisor.com. Thousands of families have shared their unbiased reviews of alzheimer's care homes, nursing homes, retirement communities, and more. Add your own review of senior housing in your area and help senior care seekers around the country find the best care for their aging loved ones.
SeniorAdvisor.com is one of the nation's largest senior living review sites. Browse photos, ratings, and opinions of assisted living, dementia care, independent living, senior apartments, and more - all by people just like you. You'll also find top rated senior in-home care providers, elder care attorneys, and a community full of advice for virtually every facet of your retirement planning. No wonder so many families make SeniorAdvisor.com their first stop for planning their loved ones' golden years.
---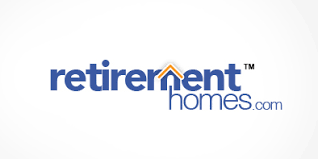 https://www.retirementhomes.com/about
RetirementHomes.com is North America's largest and most comprehensive easy-to-use online Senior Living Directory. Covering the continuum of care and beyond, we offer the most up-to-date detailed listing information on the following types of Senior Housing Options:
Retirement Homes
Manufactured Homes
Golf Communities
Active Living Communities
Independent Living Communities
Alzheimer's Care Communities
Memory Care Communities
Dementia Care Communities
Long Term Care Facilities
Nursing Care Facilities
Skilled Nursing Care Facilities
Rehabilitation Care Facilities
As a gateway to retirement living, RetirementHomes.com offers information and services for seniors, families, directors, vendors, job seekers and health professionals who are looking for a trusted resource.