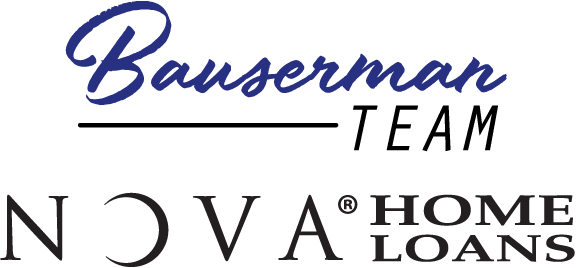 Tina Bauserman at Nova Home Loans, is a dedicated, experienced Mortgage Professional. Her passion is to help each of her Buyers who are getting ready to purchase a home, find the perfect Mortgage Loan that meets each buyer's financial needs. She is able to access a broad range of programs that are designed to meet the needs of all her clients. Tina's success with her clients has been built on being a great listener, never taking 'no' for an answer, and consistently delivering great results for each individual.
Loan Options for Seniors:
The sky's the limit when it comes to mortgages for seniors. Depending on if they qualify and can prove they have enough regular income, they can chose from a variety of options. To give you an idea, some of those options are:
1. Standard 30, 20 & 15 yr Fixed - 5/1, 7/1 & 10/1 ARMS
2. FHA, VA, High Balance & Jumbo Loans
3. Asset Depletion Loans
4. Home Equity Conversion Mortgages (HECM) through FHA. Also known as a Reverse Mortgage.
One thing for seniors to consider is how long a loan term they should get. For some, a 30-year mortgage may be a little long. At the same time, a 30-year loan may be the best option for some based on its lower monthly payments.
Services Offered by Nova:
NOVA® Home Loans believes in the American dream of home ownership and is committed to providing an efficient, friendly client specific home loan experience to each one of our customers. We are a full service mortgage bank that has served the home lending needs of our customers for more than 36 years. Whether you are looking to purchase a home or refinance the one you already own, Tina Bauserman with NOVA® Home Loans is ready to share all that we have to offer and to help you achieve your "Yes!" moment.
Portfolio Programs:
1. Wealth Builder – 100% Financing
2. Fresh Start – No seasoning after a bankruptcy
3. Medical Professionals Program
4. Asset Depletion
5. 12 & 24 Month Bank Statement Options